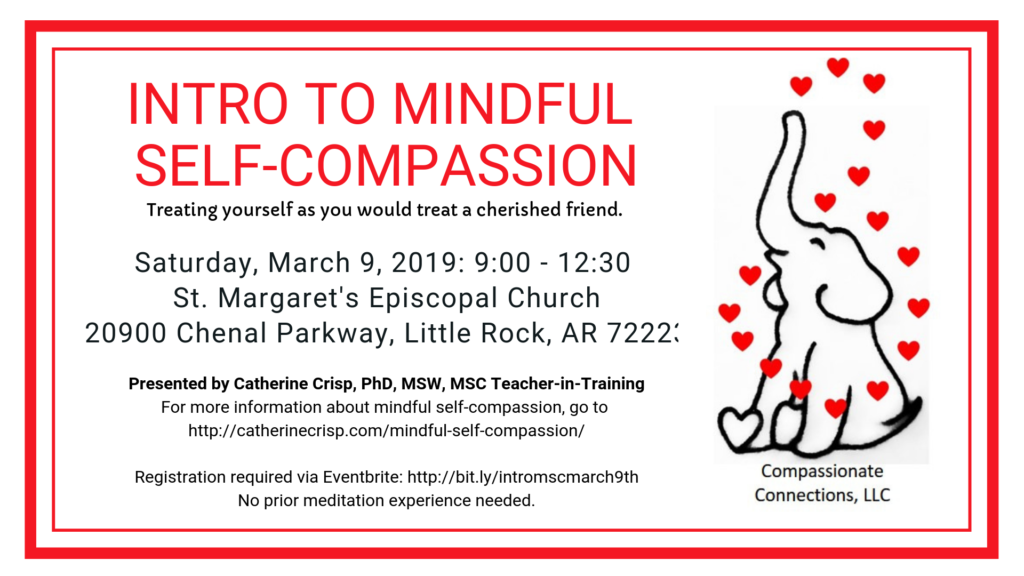 Thank you for attending the Intro to Mindful Self-Compassion workshop at St. Margaret's Episcopal Church on March 9, 2019. This page has resources for those who attended. Thanks to your interest in this topic, we raised over $1,000 for St. Margaret's Episcopal Youth Community group. It was wonderful to see so many familiar faces and meet so many new ones. My heart is full and I am grateful for all of you.
Please take my survey on mindful self-compassion and attitudes towards others at this link. Please also ask your friends to take it.
If you would like information about other workshops I will be teaching as well as the 8-week MSC class I will offer in the fall, please fill the form at this link.
Here are links to the practices we did in the workshop. All links open in a separate window.
Here are other resources that may be helpful in your meditation and self-compassion practice (all links open in new tabs):